5 Best Valentine's Day Gift Ideas. Experiences over things.
It's the day when we can give free rein to all our romantic desires, without regret of all the clichés on the subject. Hearts everywhere, red flowers, a candlelit dinner, and our beloved Valentine... we're over the moon.
So, to start, let's get everyone in agreement. Pro Valentine's Day or anti-Valentine's Day we all agree on one thing: love should be celebrated every day, and not just on February 14th because the commercial World says so.
Let us help you freshen up V day and spice up things with 5 simple ideas to make this day an unforgettable moment:
Picnics
We take care of everything! Surprise guaranteed!
From the set up and styling of your picnic to the indulgent grazing platter, stunning flowers, music and any other of your personal touches to make it just that extra bit special, right through to the pack down afterwards. All that's required of you my friend is to sweep your sweetheart off their feet.
You can book here: https://www.luhobox.com.au/lets-date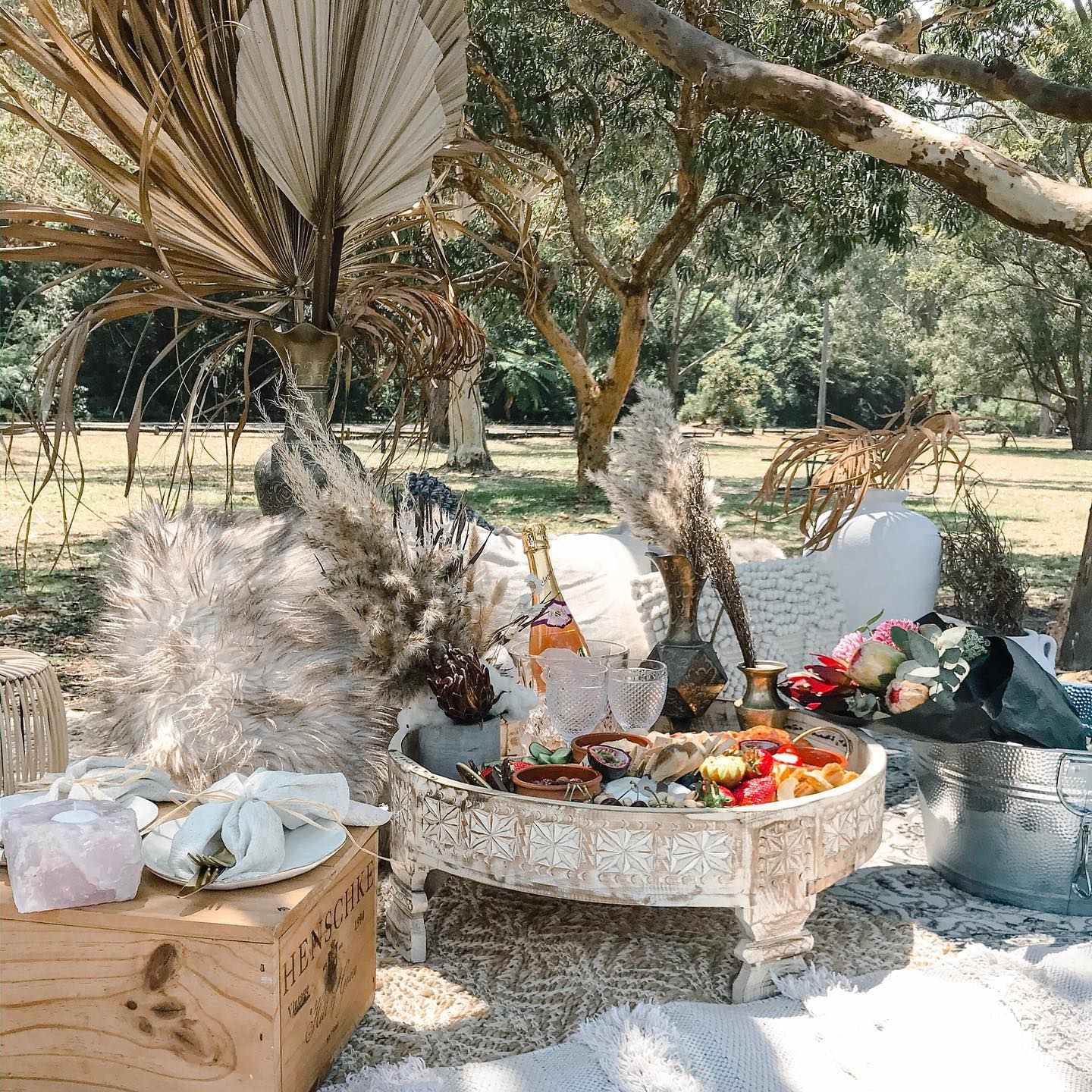 Snorkelling
First, your experienced and passionate local expert Sydney Snorkel tour guide will give you and your partner a great idea of what native marine life to keep your eye out for as well as educate you about native wildlife, Australian environments, heritage and the culture of Sydney on your headland nature walk.
Then you can cool off by snorkelling in the calm, clear waters off Shelly Beach, Manly on Sydney's Northern beaches. See Australia's diverse marine wildlife in their natural habitat within the sea grass meadows, sandy bottom, and rocky reefs of protected Cabbage Tree Bay at Aquatic Reserve. Easy introduction lessons are available for beginners and foam floating noodles are provided for extra safety. The Manly Snorkelling Tour is suitable for beginner and experienced snorkelers!
An unforgettable experience for romantic adventurers!
You can book here: https://www.luhobox.com.au/manly-snorkelling-tour-x-2-people-nsw
Glamping
When you spend the night in one of our tents, you are sure be surrounded by kangaroos and gum trees, with a view over the McLaren Vale. Each tent is fitted with the basics for the night such as a fitted queen bed, extra blankets, an old-fashioned washing jug with soap, face washers. towels, pillows, drinking water and glasses, plates, games, books, lanterns, torches, cutlery and a bottle opener.
A real moment of comfortable solitude with nature and your partner. Once again, we take care of everything!
You can book here: https://www.luhobox.com.au/glamping-2-nights-x-2-people-in-the-mclaren-vale-south-australia
Photoshoot
If you want to show her how exceptional she is in your eyes and immortalize this moment, we have what you need!
This photoshoot is all about celebrating the beauty, strength and uniqueness of every woman. It is designed to make HER feel special.
You can book here: https://www.luhobox.com.au/celebrating-the-female-photoshoot-in-sydney-by-christie
Perfume Signature
What could be better than a personalized creation just for you and your loved one?
A beautiful gift for that special woman that has it all and you want to surprise her with something no one else will ever have ... her own custom signature perfume!
You can book here: https://www.luhobox.com.au/gift-a-custom-signature-perfume-online-kit-included
Whatever you do, we hope you and your loved one have a great Valentine's day – love, Cami @Luhobox
Want help with making memories? Check out these experiences, choose one, and send it in our perfect little boxes! So that they still have the magic of unwrapping a present!